Reserve your seats today! Call us or book online ...
MORE INFO
BEST OF DC - VIP TOUR | DAY TOUR
Our Best of DC – VIP Tour begins at the Capitol Visitors Center. Beat the long entrance lines and experience Washington, DC like a true insider.
MORE INFO
DC AT DUSK | NIGHT TOUR
See Washington, DC in a new light—moonlight—with our night tour. This unique tour boasts moonlit views of historical landmarks and monuments, where you'll learn about the great people who shaped our nation.
MORE INFO
DISCOVER DC | DAY TOUR
Spend the day touring our Nation's Capital, visiting historical landmarks and monuments. Throughout the day, learn about the memorials of famous American leaders who helped shape the United States.
MORE INFO
DC HIGHLIGHTS TOUR | DAY TOUR
USA Guided Tours offers this DC Highlights Tour - ideal for those looking for an abbreviated, yet comprehensive, tour of our nation's capital! On this 5-hour tour, you'll find unique opportunities to explore, and learn the history behind each site and attraction. Discover the best of what DC has to offer on this guided sightseeing tour!
MORE INFO
MOUNT VERNON & ARLINGTON NATIONAL CEMETERY TOUR
In this highly sought-after tour, you will have the opportunity to explore nearly 8,000 acres of historic grounds - from the Mansion's interior where President Washington resided - to his beloved Gardens, whiskey distillery, and much more!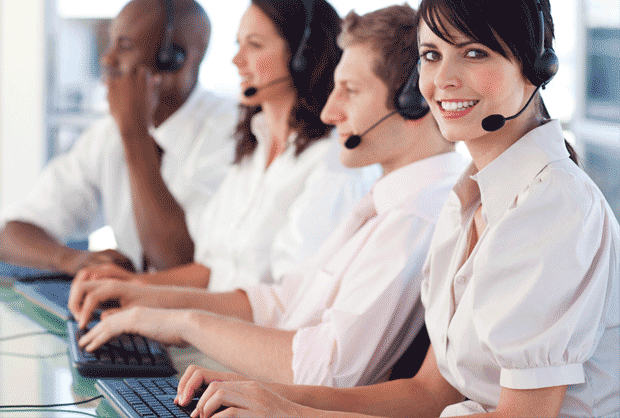 MORE INFO
PRIVATE & GROUP TOURS
Want to create your own itinerary? No problem! Just give us the size of your group, along with the places you'd like to visit, and we'll help you put together a custom itinerary. We will provide a knowledgeable tour guide, comfortable transportation, and a memorable experience.
MORE INFO
CHERRY BLOSSOM GALORE TOUR (MARCH 15 - APRIL 16)
Explore Washington DC this spring as we celebrate the 104th National Cherry Blossom Festival. You will experience an engaging 4-hour tour of the beautified region - learning the powerful history behind the city's renowned monuments and landmarks!
MORE INFO
DC DELUXE TOUR
USA Guided Tours welcomes you to join us for the DC Deluxe Tour. This remarkable 5-Hour tour offers an enlightening exploration of Washington, DC's most famous monuments and attractions.
MORE INFO
CAR SERVICE & GROUP TRANSPORTATION
Book your transportation needs with USA Guided Tours DC today. We cater to all group sizes. Book online or call us at 202.733.7376 to reserve your seats.
CUSTOMER TESTIMONIALS
Ralph was fantastic! He interacted with everyone in a personal way and made the tour great!

Hi Both last nights tour with Ralph & Ali and last weeks with JohnA & Cesar were excellent. We saw more than we could have done any other way and more importantly understood more of what we were looking at

First of all tour guide Nick was the best! We also enjoyed the bus, ac, waters! Overall well run. Downside was the capital tour. We waited in line more than anything else and saw very little. Also, the boat tour just seemed like you wanted to feed us off the bus and serving hot drinks with lunch was "uncool". Thank you.

We appreciated Nick's humor, enthusiasm, and knowledge. He made the daytime and the night tours very enjoyable.

Nick was a great guide. He made it a very educational and fun. We take many tours in our travels and he was one of the best we have had. We also left a good review with Expedia. If we come back to D.C. We will be requesting him.

Just wanted to let you know that I did leave a comment. I wanted to express how much my son and I enjoyed this tour. Ralph really made this special and it will be a huge memory for me!! Thank you!!!

John was a wonderful tour guide, his vast knowledge of the city (and every other topic) and booming laugh made for a great experience. The driver was safe and smooth as well, and the bus was comfortably air conditioned and in good condition.

We really enjoyed your tour and I am recommending USA Guided 2 all my friends Joey was very informative and a true delight thanks again.

Our twilight trip to see the Washington DC sights on Oct 2, 2016 was amazing. This was mostly due to our wonderful tour guide Ralph and driver Ozay. Ralph was very knowledgeable and added so much humor and personality to the tour. This made all the difference in the world to experiencing DC from his viewpoint. I will highly recommend this tour to everyone and advise them to book with Ralph! Thanks for a terrific experience!

We really enjoyed your tour and I am recommending USA Guided Tours to all my friends. Joey was very informative and a true delight thanks again.

Hi USA Guided Tours, I really want to say that I greatly enjoyed the tour in Washington, DC. I want to especially thank Sierra! Coming from Canada and not really knowing my surroundings, I arrived about 15 minutes late at the Library of Congress, therefore I called USAGT and Sierra made sure that I could join the group...Exceptional customer service and and special thanks to Sierra and Andre for helping me join the tour...I definitely recommend USAG Tours to others, the tour Guide Ralph was also very knowledgeable. Thank you for making my journey in DC a memorable one...

We toured with Christopher today and he was more than great! Very upbeat, courteous, and concerned about each individual. Give that guy raise!!!

We really enjoyed the tour, and our guide Christopher was fantastic. What a beautiful and peaceful way to see the glorious monuments. Thank you.

Thanks very much. At the last minute I was unable to go. I have a bad back and knees and decided I probably shouldn't. As it turned out my kid said that there was no way I couldn't handle it so it all turned out for the best. They loved the tour and the tour guide. My granddaughter who is 12 is the only person on the bus who could answer the questions about columns, i.e., Corinthian and Iconic. How about that? It was a perfect tour for them.

My sister & I took the tour with Nick, as guide, and Tony, as driver. My sister had a walker and could not get around very will. Nick and Tony were so nice with her, and of course with everyone. At Roosevelt's stop Nick even got a wheel chair to push my sister around. I must say the way both of the men helped her out was so nice and helpful it made the tour more fun for me. Loved all the info and jokes Nick gave us and the smooth way everything was handled. You have a great tour guide in Nick and Tony the driver was also a delight. When I get home I will tell all my friends about your company and give the info on how to set up the guide. Thank you again,