It's always worth it to take some time in getting to know a place's history, especially when it is your first time to travel there. It gives more meaning and depth to your travel experience when you visit places like museums and historical parks. That said, one of the best ways to see and get to know a new place as well is through its National Institutions.
Tips for Dress Code Etiquette when Touring National Institutions
So, perhaps, you've already decided to book a tour of the National Institutions in Washington D.C. What could be the next necessary thing to prepare now? The answer is simply what you will wear or pack in your luggage when you're heading there.
The National Institutions in D.C., much like the Capitol or National Archives, do not have a very strict dress code to follow. This is true especially if you are just there as a tourist looking around and visiting the place. Other people might typically expect they are required to wear neat and professional business attire such as suits for men or blazers for women. However, this is not always the case.
The following are some of the things you might want to consider when choosing what to wear to your National Institutions tour. Additionally, to look even more presentable and respectable, there are online resources such as The Better Fit that educate you on how to dress appropriately for your body type.
Is there a dress code for a White House tour?
As mush as we know, there is no dress code to tour the White House, but due to the importance of the building, we recommend you dress neatly.
It's Okay to Wear Casual
You will still be allowed inside the National Institutions even if you're not wearing professional business or smart casual attire. Tourists are allowed to go with jeans or khaki shorts and simple shirts, as long as they still look respectable. That said, it will be best to avoid wearing short shorts or tank tops when going to these types of places.
Feel free to pack light and opt to include blouses or tops that may be casual yet still presentable enough. Wear jeans or skirts that are conservative.
Wear Comfortable Walking Shoes
There may be lots of walking when you're a part of these tours. It is highly recommended that you wear your most comfortable shoes. For some, this could be tennis shoes, sneakers, or flats. Try to avoid heels or anything that will make you uncomfortable while walking around throughout the tour and may cause pain in your feet afterward.
Don't Use Hats or Caps Inside
During summer, it will be very common for you to see people who wear hats or caps outside these institutions, especially if the sun is shining so brightly outside. However, when going inside the National Institutions, you may be asked to remove your hat or cap when passing by security personnel. This is only for security measures and it is best to follow through with their requests.
When In Doubt, Wear Business Casual
Many of the National Institutions, like the Smithsonian Institution complex, the National Portrait Gallery, and the Natural History Museum are around the same area. This gives you a highly conservative and political vibe.
If you are uncertain about what to wear, your final option could be something business casual. This could be a bit dressier than the normal tourist. Just make sure you have your utmost comfort in all your pieces.
Leave Your Backpacks or Large Bags
Similar to the restriction of not wearing hats or caps inside, your backpacks or large bags will not be allowed to be brought inside while you're touring around these buildings or institutions. This is because of security measures. That said, you may opt to leave these in your tour bus or vehicle. You could trade your backpack with a small purse or handbag instead.
These are just some of the things to take note of in planning your outfit for your tours in the National Institutions in Washington, D.C. To reiterate, it is not at all required to wear business attire when visiting and touring around in the area. You may still wear your casual jeans and tops but ditch your short shorts, ripped shorts, and tank tops. The main goal is still to look respectable and conservative.
Take our African American History and Culture Tour, one of the most comprehensive history tours in Washington DC, and get tickets to the National Museum of African American History and Culture included in your sightseeing experience!
Allena Rissa | USA Guided Tours Blog Contributor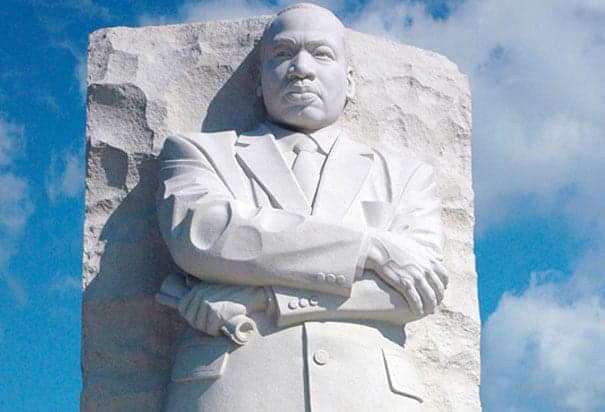 African American History and Culture Bus Tour
Go back in time to some of the most iconic moments from the civil rights movement with this fascinating tour, including the National Museum of African American History and Culture entry!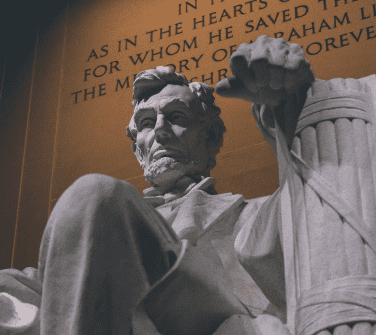 Best of DC — VIP Bus Tour
Get the presidential treatment with our most comprehensive Washington DC day tour! The tour includes reserved access to the National Archives Building and the U.S. Capitol Building!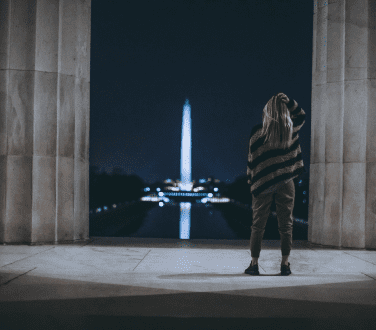 DC at Dusk Bus Tour
Join our award-winning Washington DC night tour and discover the city's magic with expert local guides and luxury transportation!