MORE INFO
AFRICAN AMERICAN HISTORY & CULTURE BUS TOUR
Stand exactly where Civil Rights heroes and icons stood, and changed the history!
MORE INFO
ARLINGTON CEMETERY BUS TOUR
Take our signature DC Highlights Tour combined with a tour of Arlington National Cemetery in Virginia!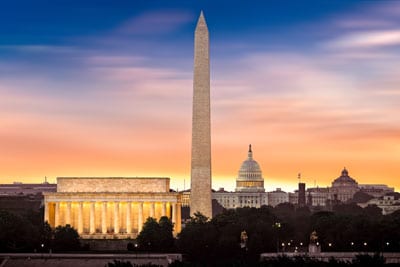 SAVE 10%
WASHINGTON MONUMENT BUS TOUR
Beat the long entrance lines and enjoy reserved entry into the Washington Monument!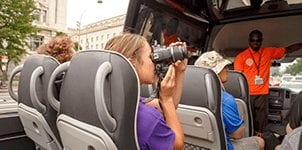 MORE INFO
CONVERTIBLE BUS TOUR
Enjoy the best panoramic views of Washington, DC in a luxurious glass-top or open-top convertible tour bus!
Ralph was fantastic! He interacted with everyone in a personal way and made the tour great!
Both last nights tour with Ralph & Ali and last weeks with Joanna & Cesar were excellent. We saw more than we could have done any other way and more importantly understood more of what we were looking at ...
We appreciated Nick's humor, enthusiasm, and knowledge. He made the daytime and the night tours very enjoyable.
We really enjoyed your tour and I am recommending USA Guided Tours to all my friends. Joey was very informative and a true delight thanks again.